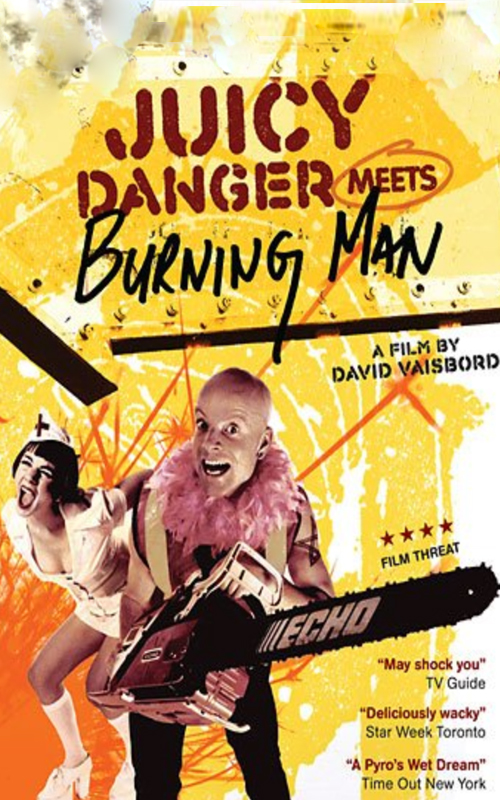 Juicy Danger Meets Burning Man
By David Vaisbord
1998 | 54 mins
Winner of the Special Jury Prize at the 1998 Golden Sheaf Awards, Juicy Danger Meets Burning Man premiered at the New York Underground Film Festival where it made celebrities out of its two leads; Tom Comet (formerly of Jim Rose Sideshow) and Christine Taylor, a Vancouver one-woman carnival. The film has been broadcast on Canadian TV every year since its release in 1998.
Juicy Danger Meets Burning Man is a manic road trip following two of Canada's most "extreme" cabaret performers who take us on a hallucinatory journey to Burning Man 1997.  This documentary holds nothing back in showing the raw danger in the youthful years of the event. The film also documents the real-life love story between Comet and Taylor, and their personal experiences along the way.
The Juicy Danger Show is an underground circus act named for its sexy blend of humor, bursting watermelons, flailing chainsaws, and lots more.