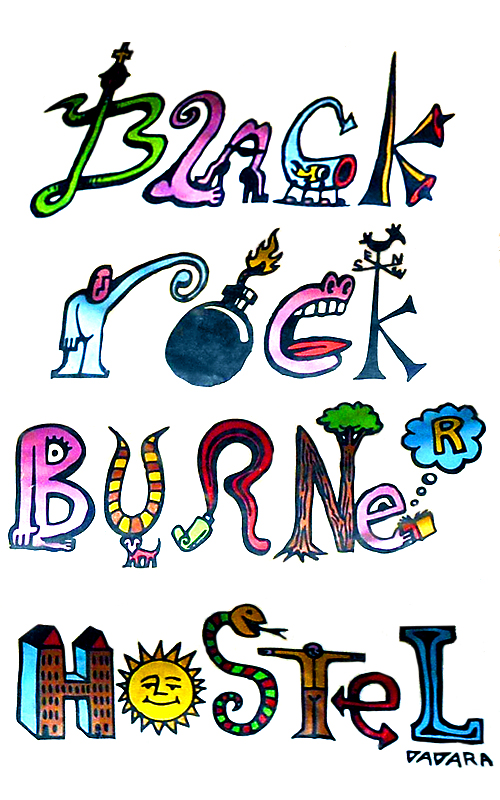 The Ultimate Journey: Black Rock Burner Hostel
By Sunny Minedew
2007 | 27 Mins
For many international and domestic travelers making the trek to Burning Man, The Black Rock Burner Hostel in Reno, Nevada, is the first stop in the long road out to the dry, isolated, and harsh playa.
Founder Fred "Hagey" Hagemeister and his cohorts maintain an atmosphere of fun as they responsibly act as mentors to new "burners" on what they will discover: community values, building infrastructure, and how to acclimating to this environment, and the Nevada desert.
This documentary follows Black Rock Burner Hostel participants—about 150 people—as they prepare for the their ultimate journey to explore and enjoy the "Green Man" theme of Burning Man 2007. The sustainability of community values is at the heart of this documentary short film.